Offering Beautiful Hardwood Flooring in Cincinnati, OH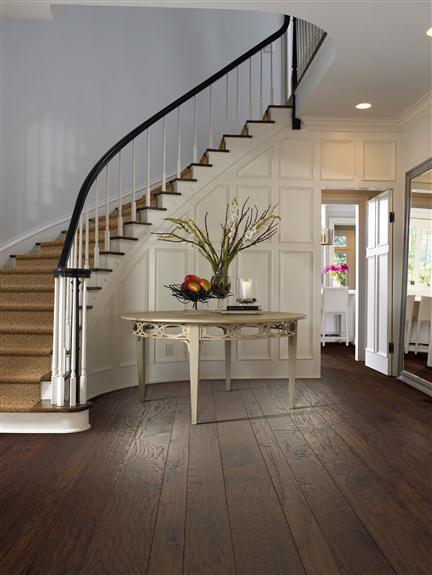 Beloved by home and business owners alike, many find it hard to resist the rustic appeal and natural charm of authentic hardwood flooring. When customers want premium hardwood flooring in Cincinnati, OH, they know to visit Buddy's Flooring America. At our expansive flooring store, we proudly carry a broad assortment of natural and treated wood floors suited for shoppers with various needs. Whatever you're looking for, you're sure to find an option that's equally stylish and practical waiting just beyond our doors.
Among our vast inventory, shoppers will find several solid and engineered hardwood options from many of the industry's leading hardwood brands. With so many choices of species, color, and treatment available to you, finding the right choice for your project may be more difficult than you think. Fortunately, our knowledgeable specialists are always on hand, ready to help you find the right material that meets your every aesthetic and performance need.
Find Wood Flooring Selections from Top Names
Upon stepping foot through our doors, you'll find a multitude of designer flooring selections from names such as Floorcraft, Mohawk, and Shaw. Featuring engineered and solid hardwood floors, you are sure to find traditional choices and specialty items that fit nearly any part of your home in our fully stocked store. No matter what its look or level of performance, we're confident you'll find an option that satisfies your needs when you turn to our flooring specialists.


High-Performance Engineered Hardwood
Though traditional hardwood's natural beauty complements almost any space, moisture-prone areas such as basements, bathrooms, and kitchens aren't well-suited for this highly sought flooring material. If you wish to place flooring in any of these areas, our engineered hardwood choices are an excellent alternative.
Durable to the core, our engineered wood flooring is made from of several layers of traditional hardwood that's fused and treated under extreme heat and pressure. This treatment makes them more resistant to sudden humidity and temperature variations. These highly desirable flooring materials can also be floated, glued, or stapled in place, giving homeowners additional installation options.
Perfectly Placing Your New Floors
Our commitment to you doesn't end once you've made your selection. Turn to our skilled crew members for comprehensive hardwood flooring installation. You can have the utmost confidence in our ability to lay your new flooring material correctly in place. Trust our capable specialists with your installation needs and we'll leave you with a perfectly positioned solution that offers the look and performance you demand.



Contact our flooring specialists to learn more about natural and treated hardwood flooring selections. We proudly serve customers in Colerain Township, Hamilton, Harrison, and Bridgetown, Ohio, as well as Lawrenceburg, Indiana.