Fitting Your Home with Laminate Flooring in Colerain Township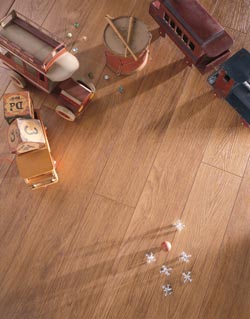 Few home renovations do as much to change the makeup of a room as a new choice of flooring. Give your space a refreshing look and feel without breaking the bank by fitting it with new laminate flooring in Colerain Township When you visit Buddy's Flooring America for your new underfoot surface, you'll find a wide variety of laminate floors that are equally attractive and cost-effective. Whatever your taste or preference, you'll surely find an exception floor that will serve your design aspirations well.


Your Source for High-End, Low Maintenance Floors
Many homeowners covet the unmistakable beauty of natural hardwood and stone flooring. Together, they are two of the most preferred flooring materials available today. For those planning to redress a substantive amount of floor space, our laminate selections can prove to be favorable alternatives.
In our store, you'll find laminate wood flooring, laminate tile flooring, and a wide variety of other choices that are sure to complement your space. Stepping through our door will reveal all of the interior design possibilities that await you. With so many options available, finding the right floors for your home may be more difficult than you first realized. At your request, our amicable specialists will gladly help you find a choice that you'd love to have in your home.


Augment Your Space with the Look of Real Hardwood or Stone
When you choose from our impressive laminate flooring collection, you can fit your space with the eye-capturing appeal of wood or stone flooring. With so many variations in color, design, glosses, available, you can replicate the coveted appearance of real wood or stone floor for less. Select the choice embodies the look of your favorite wood grain or stone tiles and you'll receive an instantly recognizable look with the added durability and resistance to combat everyday wear and tear.


Delivering a Quick, Hassle-Free Laminate Flooring Installation
Once you've found a laminate flooring selection that's right for you, our flooring specialists will work quickly to install your product. Our seasoned installation crew has the tools and knowledge necessary to effectively place your new floor in as little time as possible. Best of all, the type of floor covering can be laid promptly without the need for adhesives or nails. The results will be a durable surface that looks just like authentic wood or stone without the traditional upkeep. A correctly set laminate floor is a worthwhile investment that's sure to stand the test of time. Call on our laminate flooring installation team, and we'll see to it that your home improvement project is a complete success.



Contact our specialists to learn more about our impressive assortment of laminate flooring choices. We proudly serve customers in Colerain Township, Hamilton, Harrison, and Bridgetown, Ohio, as well as Lawrenceburg, Indiana.