Increase Your Home's Value to Sell or Improve Its Appearance when You just Moved in with New Flooring in Cincinnati, OH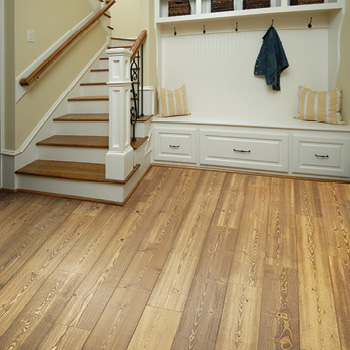 When a homeowner or real estate team is putting a house on the market to sell, adding new flooring in Cincinnati, OH is a great way to increase its value and make the house look better in real estate listings, helping them get more money for the property. Alternatively, a new homeowner looking to update their new house or improve its appearance will find that a new flooring installation is a great place to start.

With a wide range of flooring products and our professional installation services, our team will be by your side for the entire flooring update process. Visit our showroom or contact us online to speak to a flooring specialist who will help you choose the flooring option or options that are best for you. Our My Floor Style program even allows you to visualize the flooring type that you have chosen, so you can see how it will look and try out different options before making your decision.
We offer many types of flooring, including:
• Hardwood
• Carpet
• Laminate
• Luxury Vinyl Flooring
• Tile
• Wood Look Tile
• Waterproof Flooring
• Luxury Vinyl Tile
• Luxury Vinyl Plank
• Vinyl Flooring

Once you decide on the flooring type that is right for you, we will help you through the entire installation process, so you can focus on selling the property or moving your family into your new home. Our experts will complete your flooring updates using the proper tools and techniques, ensuring that the floors will remain beautiful and not require repairs for years to come.

Contact our flooring professionals when you are ready to discuss your flooring options for a property that you are selling or your new home that you are moving into. Our easy, thorough process and Ultimate Confidence Guarantee will give you the assurance that you have chosen the right products and the right team to install them!